Straight Type Pitot Tube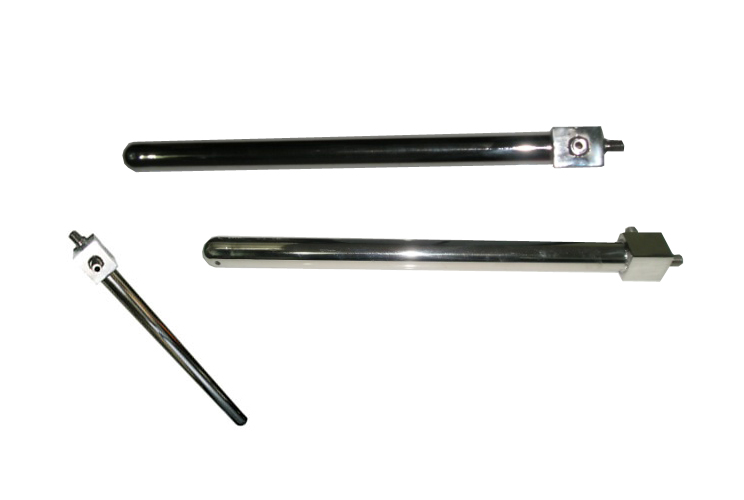 Telelin, since 1979 specializes in manufacturing of Straight type Pitot Tubes for measuring Air / Gas, Velocity / Flow and specially liquid velocity and flow in Ducts or Pipe Lines. They are manufactured as per BS / ASTM standard / As per your given drawing or design. Standard Lengths are given below. however, lengths as required by you are also made and supplied. Standard pipe OD is 28 mm. Here impact pressure hole is 1/4" i.e. 6.4 mm and 1 no. static pressure hole is also of 1/4" i.e. 6.4 mm I.D.. Both holes are kept 180º apart. Standard material of construction is 304 SS Seamless pipes and 304 SS all fittings. However, 316 SS, Brass or any other MOC tubes are possible and can be made and supplied.
Pitot Tube Model No. is PT-101 and thereafter no. in below table indicates length. For Example, PT-101-(12") means Straight Type pitot tube with 12" i.e. 300 mm. nominal (insertion) length.
Standard pressure connections are 3/8" BSP (M) at both ends.
Process connection is possible 1 1/2" BSP (M) adjustable normally of CS material.
Pitot tube with flange type process connection are also made and supplied.
Any required adaptors on above 3/8" BSP (M) pressure connections can be supplied on request at extra cost.
For all practical purposes, K factor value is considered 0.825 for Straight type pitot tubes.
For exact K factor value, tubes are required to be tested at Indian Institute of Technology, Powai Mumbai - 400 076. However please note, charges at IIT for calibration i.e. certifying K factor value are very high, + payable in advance while submitting tubes and time required for calibration is 3 to 4 weeks.
304 SS material and 316 SS material, tubes are considered suitable for operating temperature up to 600º C
For higher temperature up to 1200º C, special alloy pipe Pitot tubes are made and supplied.
| | |
| --- | --- |
| Model No. | Insertion Length |
| PT-101-(8") | 200 mm |
| PT-101-(12") | 300 mm |
| PT-101-(20") | 500 mm |
| PT-101-(30") | 750 mm |
| PT-101-(40") | 1000 mm |
| PT-101-(60") | 1500 mm |
| PT-101-(80") | 2000 mm |
| PT-101-(100") | 2500 mm |
| PT-101-(120") | 3000 mm |
| PT-101-(140") | 3500 mm |